FRILL BLOOMERS
High waisted latex bloomers made more femme with added frills. Pleated to create volume with a band around the waist so they sit tightly in position.
For this piece, look for your waist and thigh measurement on the size guide.Please read our 'Ordering & Info' page before placing your order.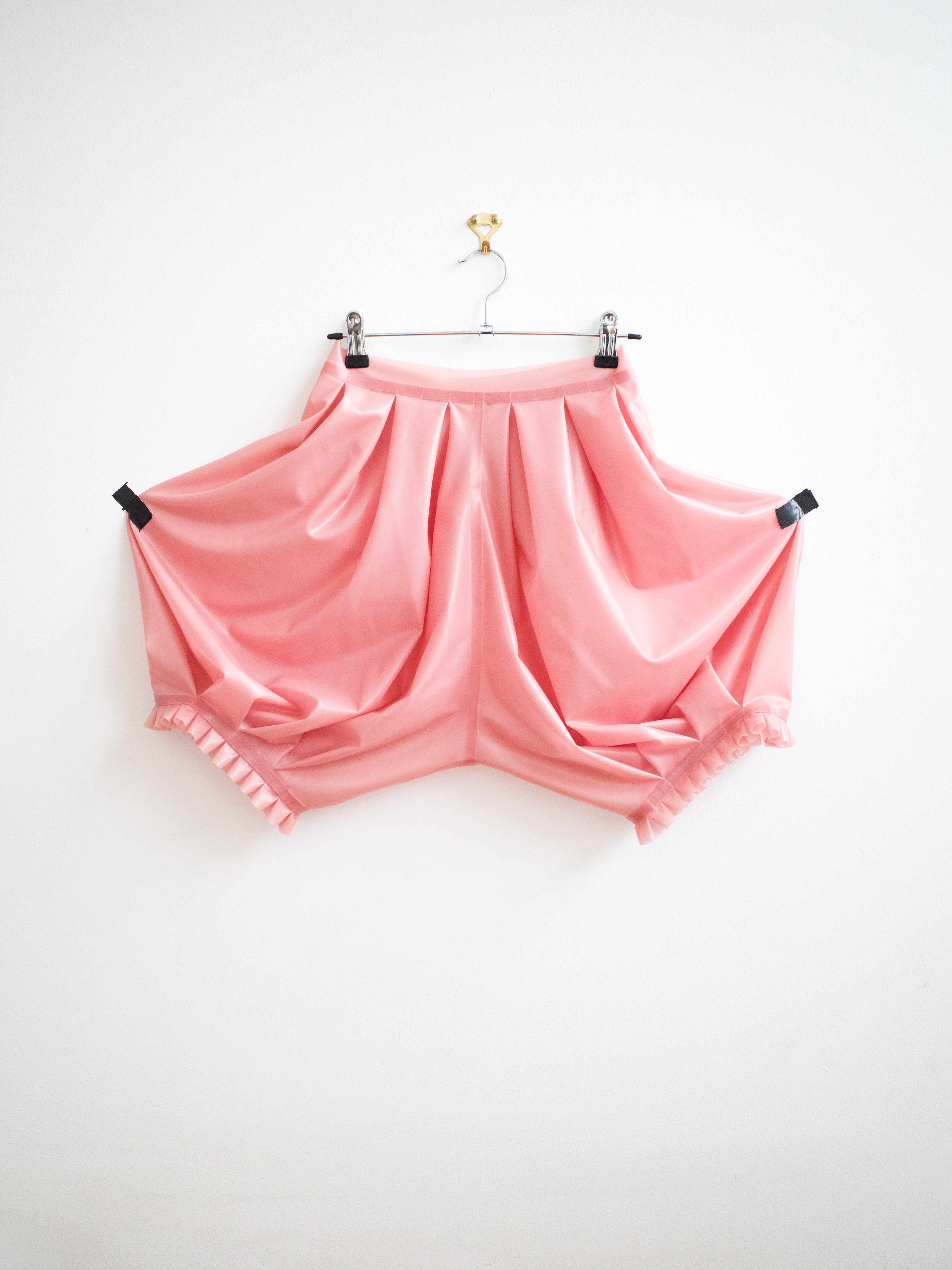 INSPIRED BY HISTORICAL MENSWEAR, FETISH AND QUEER CULTURE, EACH SOFT SKIN PIECE IS HANDMADE TO ORDER IN THE UK.